The ICG yurt is here!
Ithaca Children's Garden believes in connecting children to nature for a better world- even in the rain, sleet, and snow.
But when torrential summer rains strike or the winters become too cold for our preschoolers, we are left at a loss for safe onsite shelter. A shelter has been a priority for years, and living through a pandemic, has shown us how critical and urgent the need is. Ironically, having an indoor shelter on-site makes being outside all year round possible.
Construction to build a 30-foot yurt on site began in May 2022, and now that the yurt has grown we are excited to invite our community to a ribbon-cutting ceremony on November 2nd. Celebrate the grand opening of ICG's first permanent structure with us! More details are on the way.
Your safety is our top priority as ICG puts the finishing touches on this major project. While visiting us, we ask that you please remain outside of the construction fencing and follow any safety guidelines posted throughout the Garden.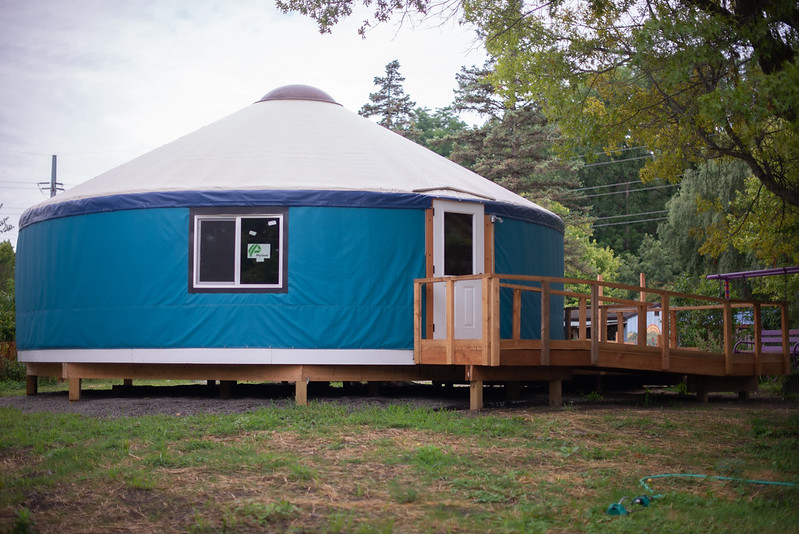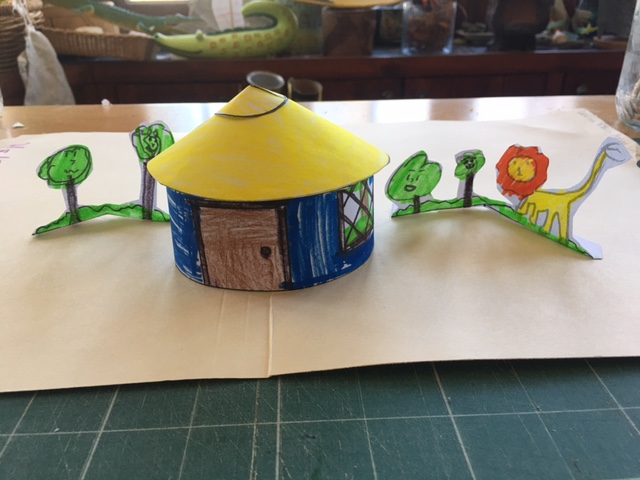 A yurt is a round structure that provides the same protection and comfort as a stick-built structure, along with durability and longevity. While ICG builds its yurt at the Garden, you can build and decorate a yurt of your own at home!
If you want to share your decorated yurts with us, please email photos to our Communications & Marketing Coordinator, Monique (she/her/hers) monique@ithacachildrensgarden.org or tag us on Instagram. We'd love to share your yurt with our ICG community online.
Download our free Paper Yurt Kit