There are several ways to support The Garden
Ithaca Children's Garden is YOUR garden. Help it continue to grow with your generosity, participation, and enthusiasm. There are limitless opportunities for you to give to the Garden and every contribution is sincerely appreciated.
Make a Gift
Your Gift Goes a Long Way
Your support powers authentic childhood experiences that are as unique as each child who strolls or (runs!) through our gates.
Make a secure, online gift
Help us bring nature play to EVERY CHILD in our community with a generous gift that keeps ICG, and the children who play here, growing.
Make a secure, online gift
Make a gift by mail
To make a gift by mail with a check, please print the form below and include it with your gift. Mail donations to:
Ithaca Children's Garden
1013 W. State St.
Ithaca, NY 14850
Download Giving Form
Your generous gift makes ICG's critical work possible. Thank you!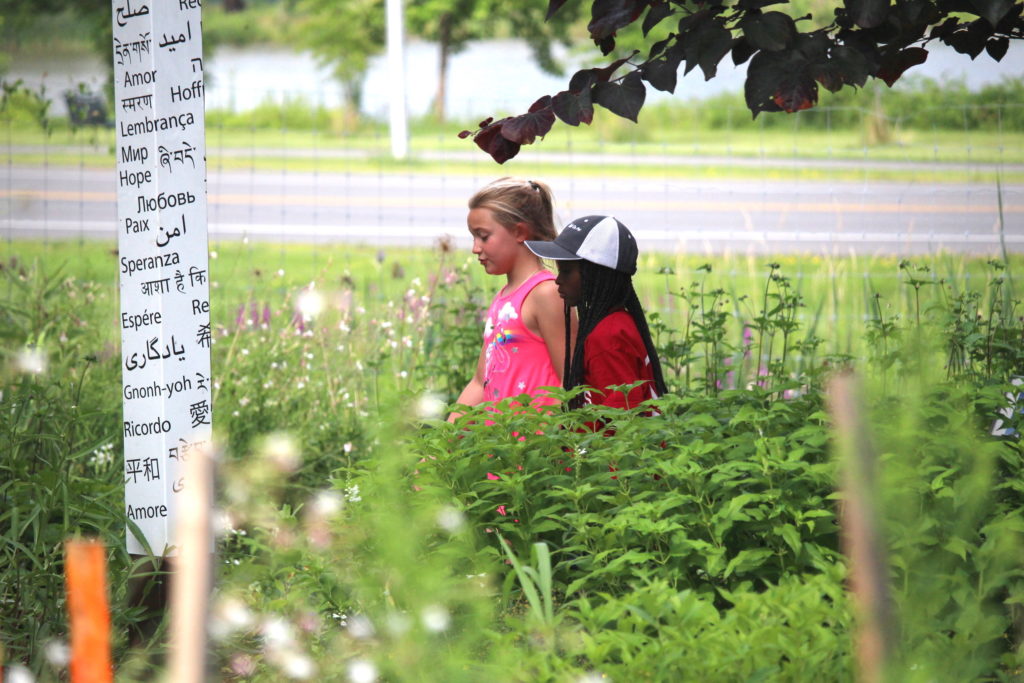 Prosperity through participation:
Being a loyal and enthusiastic visitor is a gift to the Garden in itself. Connecting with us on social media, signing up for our newsletter, and signing the guestbook when you visit are all ways you can give back to the Garden.
Shop selflessly:
Every time you shop using Amazon Smile, Amazon donates 0.5% of the purchase price to Ithaca Children's Garden Inc. to help keep the Garden growing.
Plan a Legacy Gift
Continue your commitment to transforming lives in our community.
By making a planned gift to Ithaca Children's Garden through your Will or estate plan, you can create a personal legacy and make a lasting impact to ensure Ithaca Children's Garden will serve families and children for many generations to come.
There are many ways to plan a future gift to ICG. The most common are
Beneficiary Designations:
You can name ICG as a beneficiary in your retirement plan, annuity, and life insurance policy. This is the easiest way to give a future gift. Just ask your plan provider for a beneficiary designation form and include Ithaca Children's Garden (TIN 52-2291247) to receive a specific amount or percentage of assets.
Bequests:
You can affirm your commitment to the next generation of environmental stewards by including Ithaca Children's Garden in your Will or living trust. Download a pdf for sample language for bequests you can bring to your attorney or estate planner; they can help draft the language and tailor it to your wishes.
Contact us if you're interested in tax-advantaged ways to give, including charitable IRA rollovers, giving through a donor-advised fund, and donating appreciated securities,  or to learn about other ways to give. We are excited to hear from you! It will be our pleasure to help answer your questions.
CLICK HERE TO DOWNLOAD OUR PLANNED GIVING PDF
If you have already included ICG in your estate plan, please let us know so we can stay in touch and recognize you as a member of our legacy society.  We'd also appreciate the opportunity to thank you for your generosity.
Ithaca Children's Garden is a 501(c)3, nonprofit organization. TIN: 52-2291247. ICG's mailing address is 1013 W. State St. Ithaca, NY 14850
Become a Member
At ICG, Membership is FREE for all
As an ICG member, you will receive monthly news, information on what's happening, and occasional giveaways (like houseplant and seed freebies).
To become a member, sign up for our weekly newsletter at the bottom of the page! 
In looking critically at how best to carry out our goals of equity outlined in our strategic plan – from direct programming to behind-the-scenes administration – we took a hard look at our membership program. After a close analysis, we have made the decision to redesign our membership structure. Instead of a tiered model where associated benefits and perks are available to those who pay the cost of membership, ICG is replacing it with 2 key but distinct programs: 
a FREE FOR ALL membership program, and 

The Hive, a brand new monthly giving program that will grow ICG's impact exponentially.
We believe that this approach will provide the same perks to everyone who wants them while providing a powerful means to contribute to the work of making nature accessible to all.
This means anyone and everyone can be an ICG member!
Don't forget to sign-up for our newsletter!
Sign up for our bi-weekly newsletter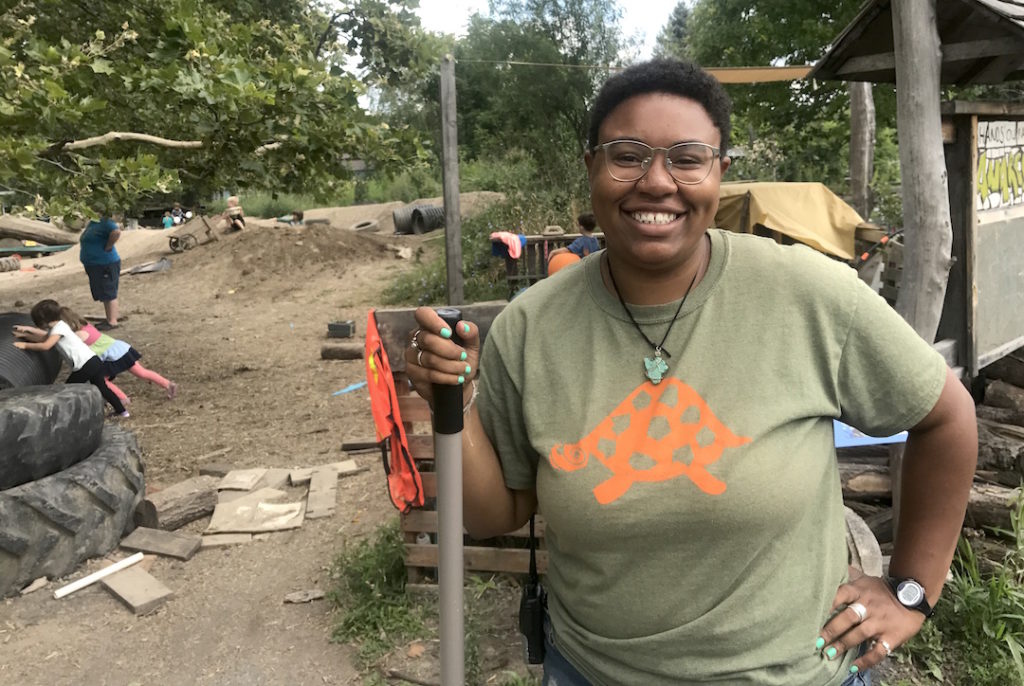 All ICG members will receive monthly news, be the first to know what's happening, and be in the loop for periodic giveaways (like houseplants, veggie starts, free seeds, and more). If you are reading this email, it means you are already a member. And no membership dues!  
So, how will we make this work? We're so glad you asked! We are relying on the same generosity of our past members to join The Hive, ICG's brand new monthly giving program to make a major impact on equitable access to nature.
Do you want to help support free memberships for all?
Learn More about the Hive
Coming Soon!
Do you want to transform lives for families and children through connection to nature? Join our community of monthly donors, doing just that each and every month.
We are very busy behind the scenes working to create a brand identity for this program, set up a webpage and giving form, create a special newsletter, and craft opportunities for members of The Hive to interact with one another and have access to the ICG team.
In the meantime, anyone who sets up a recurring gift with ICG will be considered a founding member of The Hive and be kept in the loop as we work towards the official program launch. Interested in joining as a founding member? Email us!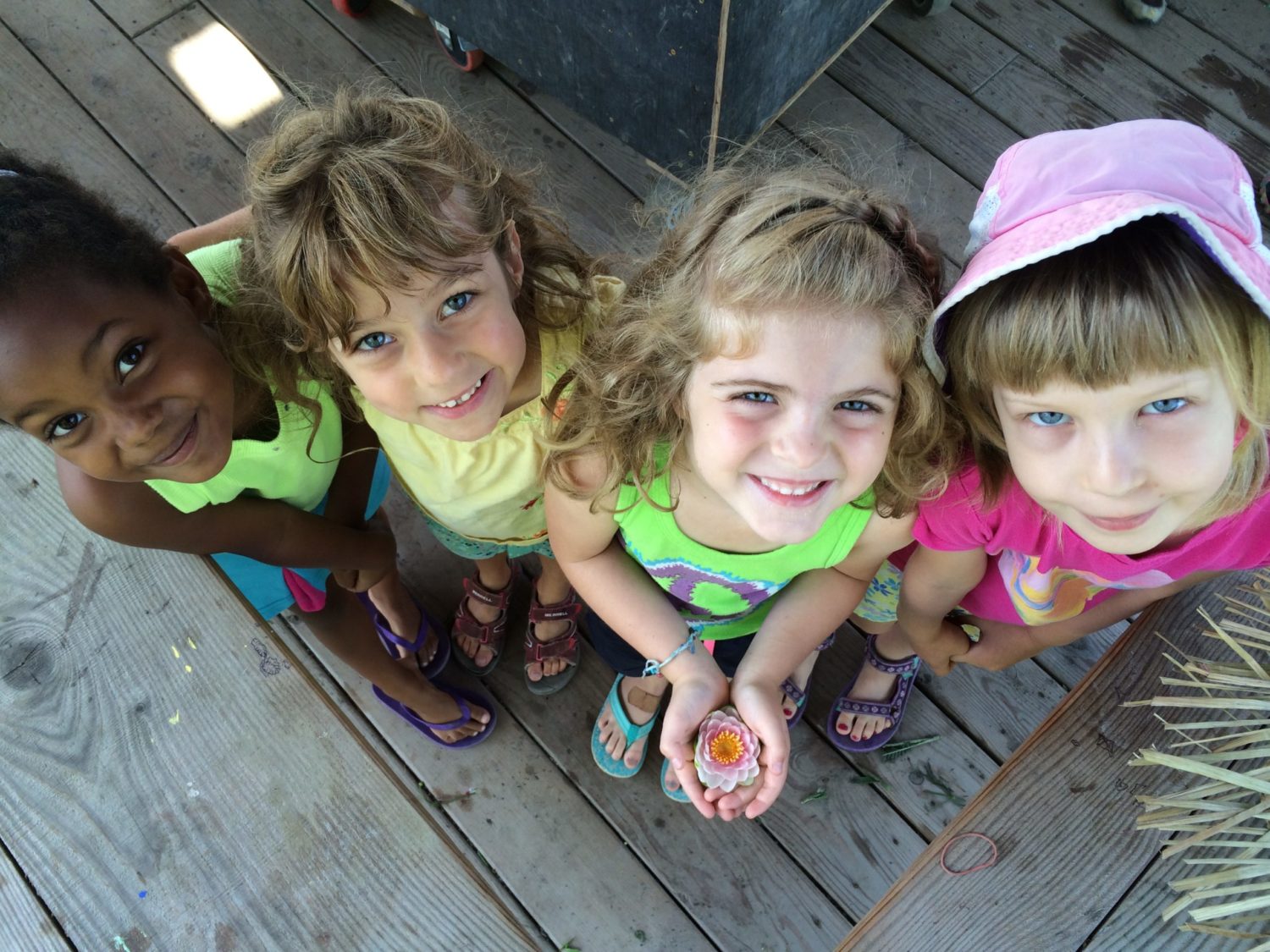 Join world-changers just like you and become a member of The Hive
Volunteer
Without you, we don't exist
The Garden grows because of volunteers just like you.
The bounty of ICG could not exist without our cherished corp of volunteers. As our ever evolving list of projects grows, we depend on the truth of that old adage—many hands truly do make light work!
Volunteer opportunities are plentiful for those of varying skills, availability, and interests. Whether it is event tabling, weeding, serving on a committee, or harvesting produce for a food bank donation—there is a place for you at ICG. Your generous contribution of time, work, and energy makes our impact possible.
Volunteer Interest Form (for individuals)
Volunteer Interest Form (for groups)

How to Volunteer
For individuals, the first step is to complete a brief Volunteer Interest Form. Interested in group volunteering or corporate service? Fill out this Volunteer Group Interest Form. These forms help us match you and your interests with upcoming opportunities and roles. After completing the form, we will be in touch via email.
You are also welcome to submit your inquiry via our Contact Page. Or for more information, please email or call us at (607) 319-4203. We look forward to working with you!
Become a Brand Partner
Inspiring the community through custom corporate philanthropy
Ithaca Children's Garden's impact is made possible with the generous support of brand partners.
You are all about doing good for the community. But you also have to mind the dollars and cents. ICG's brand partnership options help your marketing budget go further.
Become a brand partner through Garden sponsorship, event sponsorships, or adopting a bench.
Ready to sponsor, or want to learn more? Download our Brand Partnership Prospectus or drop us a line today. We are delighted to speak with you.
Download ICG's Brand Partnership Prospectus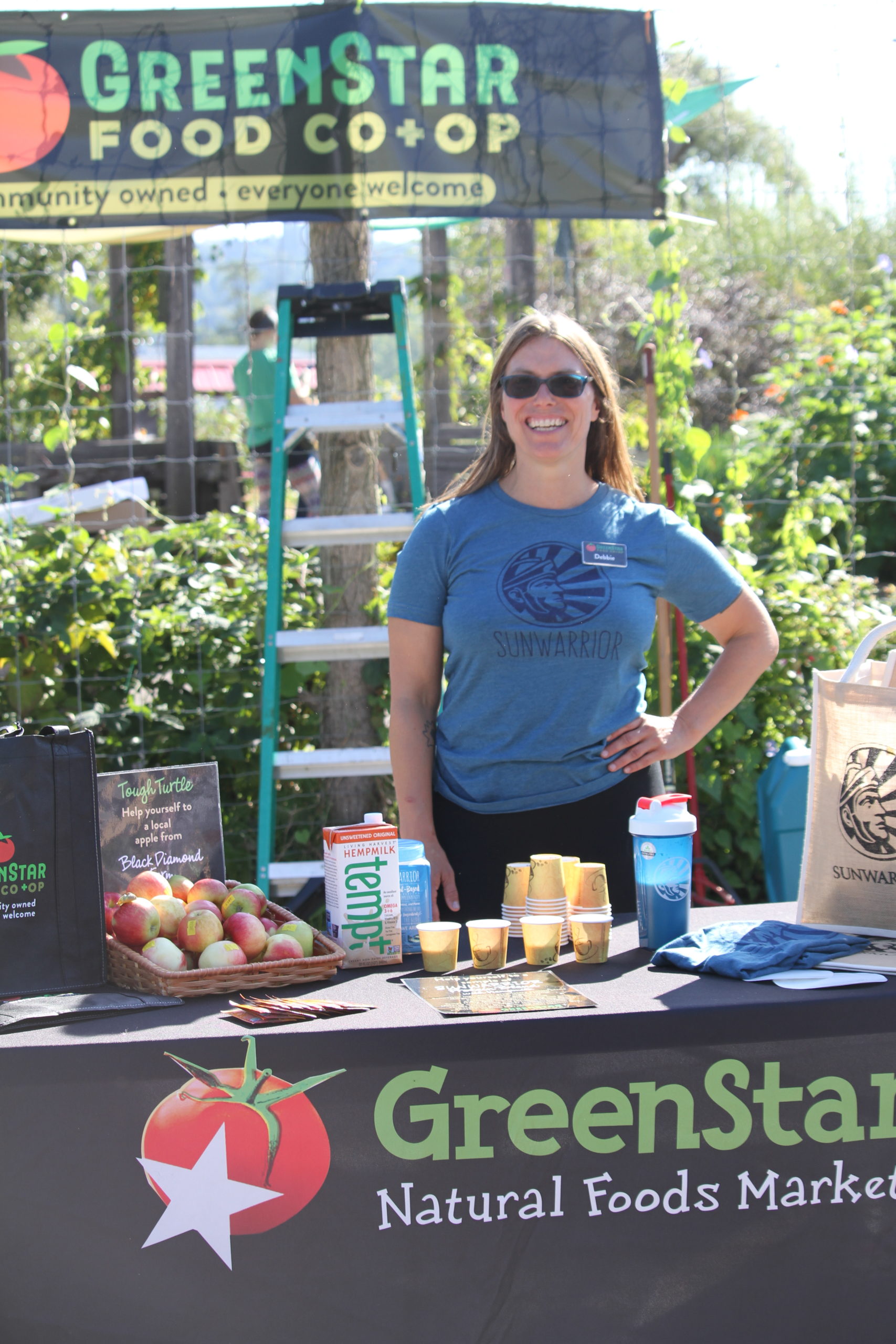 Support ICG's Scholarship Fund
Our vision is that every child has the basic human right to play, learn, and grow outdoors, and that every child develops a life-long relationship with the living world.
Scholarships are critical to how ICG achieves our mission, allowing us to serve families with the greatest need. We provide some amount of scholarship to more than 20% of camp families.
This year our scholarship need is $30,000. We are fortunate to have a recent commitment of a $15k matching gift from a private donor and now we need you.
Every child has the right to play, learn, and grow outdoors.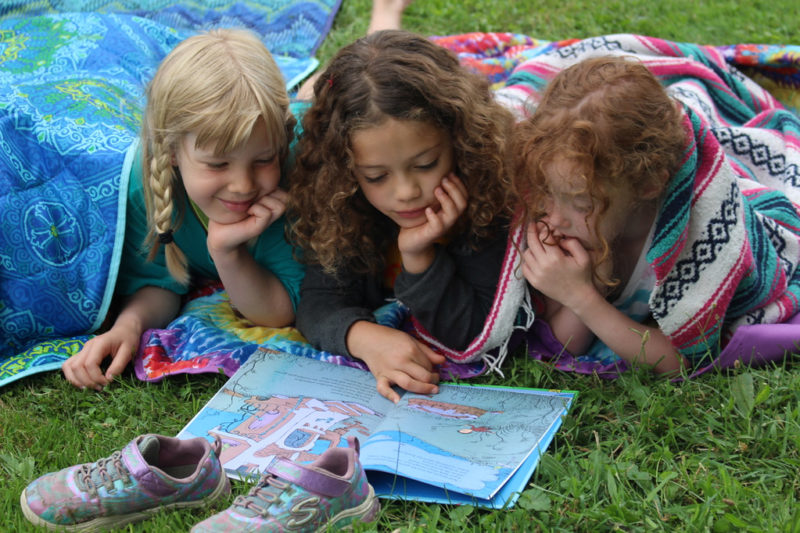 Faces of Philanthropy
Why do you love & support The Garden?
Photographer Sarah Clapp asked this question to some of ICG's incredible members, partners, and Garden enthusiasts, and the outcome was simply beautiful. The resulting exhibition, Photographing Philanthropy for the Love of Humanity, debuted at ICG's 2017 Annual Celebration and perfectly encapsulates the role of the Garden in the lives and hearts of ICG devotees. See for yourself!
"I was born and raised in Ithaca and I was looking for a way to give back to the community, a friend was on the board of the garden and I was intrigued by working with children to get them out into the natural world. Being part of educating a generation on the importance and wonder of the natural world is one of the many reasons I became involved with the garden."
Ed
"My involvement with the Ithaca Children's Garden started many years ago. I was able to work with the team involved, and I realized quickly that the team was very passionate which was inspiring. From the team, to the enjoyment I see in the faces of the children who explore it, being outdoors and interacting with nature, that connection with the natural world is amazing to see."
Todd
"I know how much my children love the Garden, and I feel like the Garden is a place where I can contribute my unique skills to add to the already existing magic. I can see how the passion of the staff helps to make that magic happen which is one of the many reasons I love being a part of it."
Sarah