Ithaca Children's Garden Receives Key Funding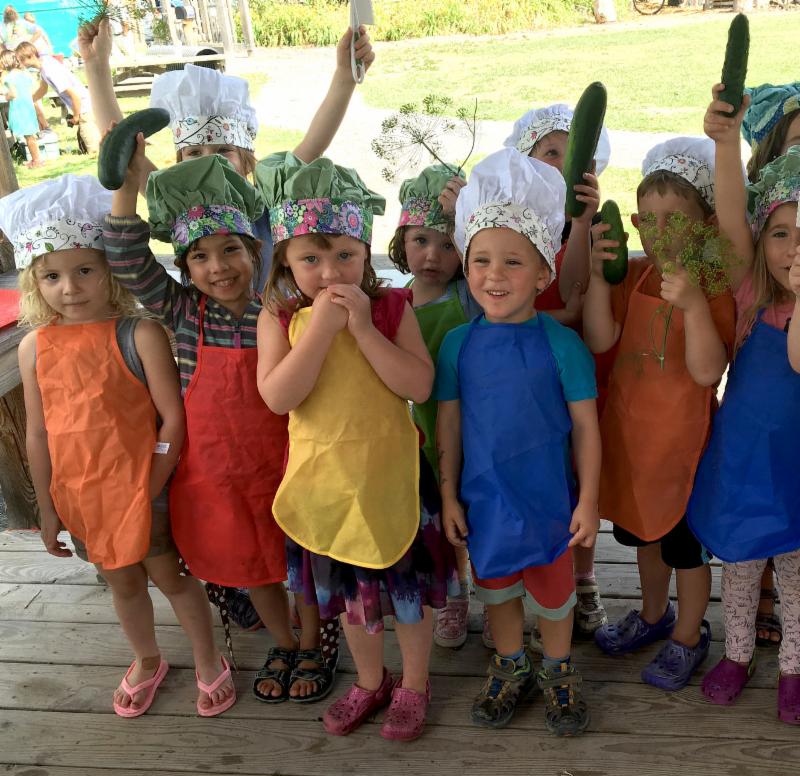 ICG is pleased to share the news that we have been awarded two important new grants for garden care and development: $9,700 from The John Ben Snow Foundation, and $60,000 over a four year period through New York State.
The John Ben Snow Foundation award makes critical improvements to ICG's rustic outdoor Kids' Kitchen possible, including the installation of hygienic stainless steel countertops, a commercial grill with hood, plumbing for produce and dish washing, and a rain catchment system.
The Kids' Kitchen- built by volunteers at 2013 GrassRoots and solar-powered by Renovus – is a critical hub for ICG's educational programs. The new improvements, to begin this summer with completion slated for late fall, will streamline operations for our hardworking staff and improve ICG's water management, in alignment with our strategic goals.
Learn more about the Kids' Kitchen and those who made it possible.
*We could use one more person on our design team knowledgable in outdoor kitchen design, particularly as it relates to sustainable water use. Please contact us to learn more.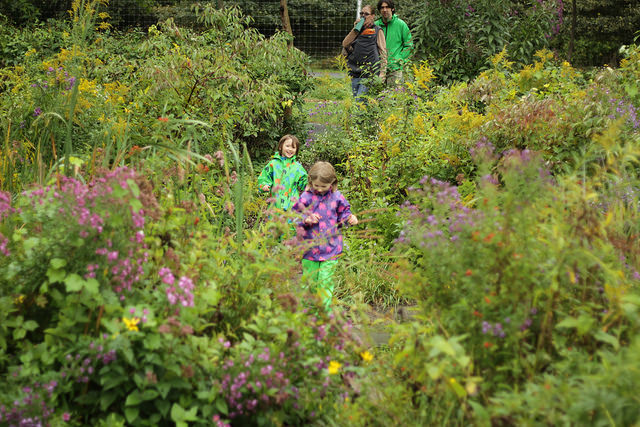 The New York State Office of Parks, Recreation, and Historic Preservation has awarded $60,000 over the next 4 years to ICG to support ICG's Natural Heritage Collections: the Wildflower Meadow, Bird Habitat Garden, Bioswale, and Wetlands.
This funding will support the development of a collections management policy, interpretive exhibits, and educational signage to engage casual visitors in these areas, along with supplies and materials for hands-on investigation.
Commissioner Rose Harvey wrote on behalf of Governor Cuomo to ICG:
 "I greatly appreciate the work that your institution is doing to advance the critical goal of educating New York residents and visitors about the diversity and beauty of the natural world by stewarding and interpreting living collections of plants and animals."
This recognition, along with the critical, ongoing partnership ICG has with US Fish & Wildlife Service, signals the impact ICG has towards our mission of inspiring the next generation of environmental stewards.
ICG is extremely grateful to The New York State Office of Parks, Recreation, and Historic Preservation, The John Ben Snow Foundation, and every ICG member, donor, volunteer, and friend, for enriching the lives of all who visit the Garden through authentic nature connection.
 Now is a great time to add your support. Make a gift today to inspire the next generation of environmental stewards.