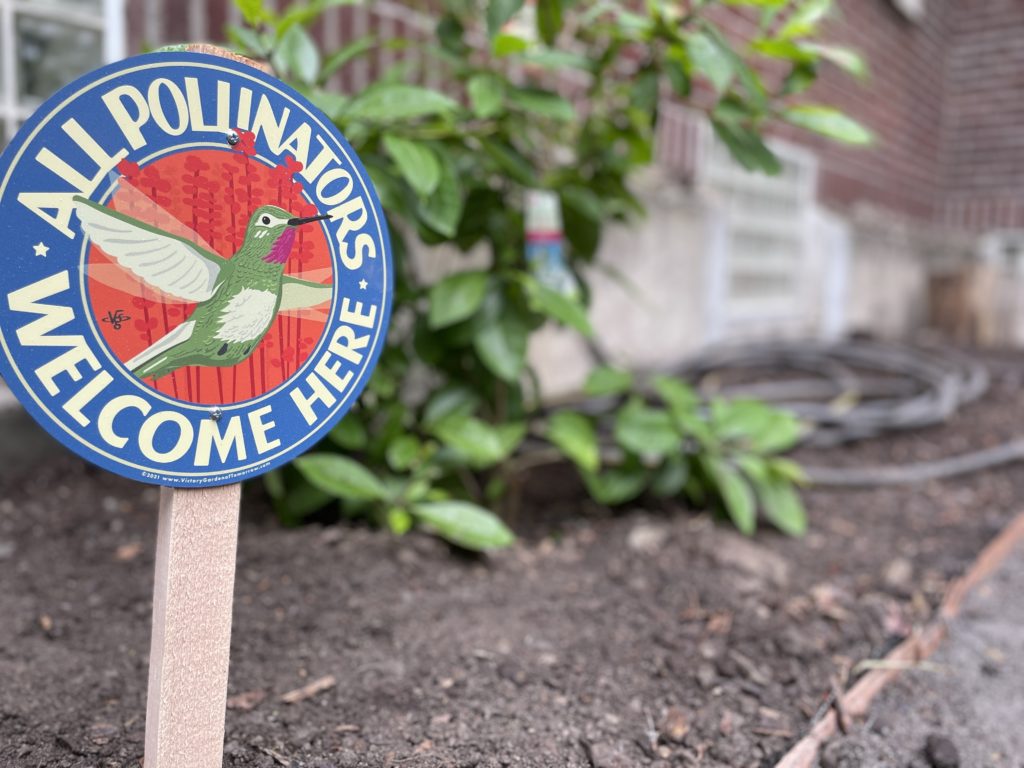 GIAC approached ICG last year, looking for support in developing a pollinator garden to make better use of their outdoor space. Weaving together support and partnership of U.S. Fish & Wildlife Services, the process- and resulting garden- are inspiring.
The ICG team has worked on all aspects- working with the first grade group to imagine all that a pollinator garden can be. Color was a major focus along with a desire to attract as many bees and birds and butterflies as possible. The students specifically requested vines, a bird bath, and also a fairy garden area. The ICG design team wanted some sweet and inviting places for kids to spend Time observing the plants and animals they attract, and just enjoying themselves and nature right before their eyes.
Even though it is a small space (only 17' x 30') it is a totally different space- a true place – with the attention and love of the GIAC first graders and staff. While the pathway was installed by Lauren Salzman (ICG), Erin Marteal (ICG), Eric Rozowski (USFWS), and Colleen Andrews (USFWS), the first graders took the lead on planting and participated in the process every step of the way.

We look forward to witnessing all the pollinators, and young GIAC changemakers that inspire- and are inspired by this new garden for years to come.